9 ACHIEVEMENTS OF [email protected]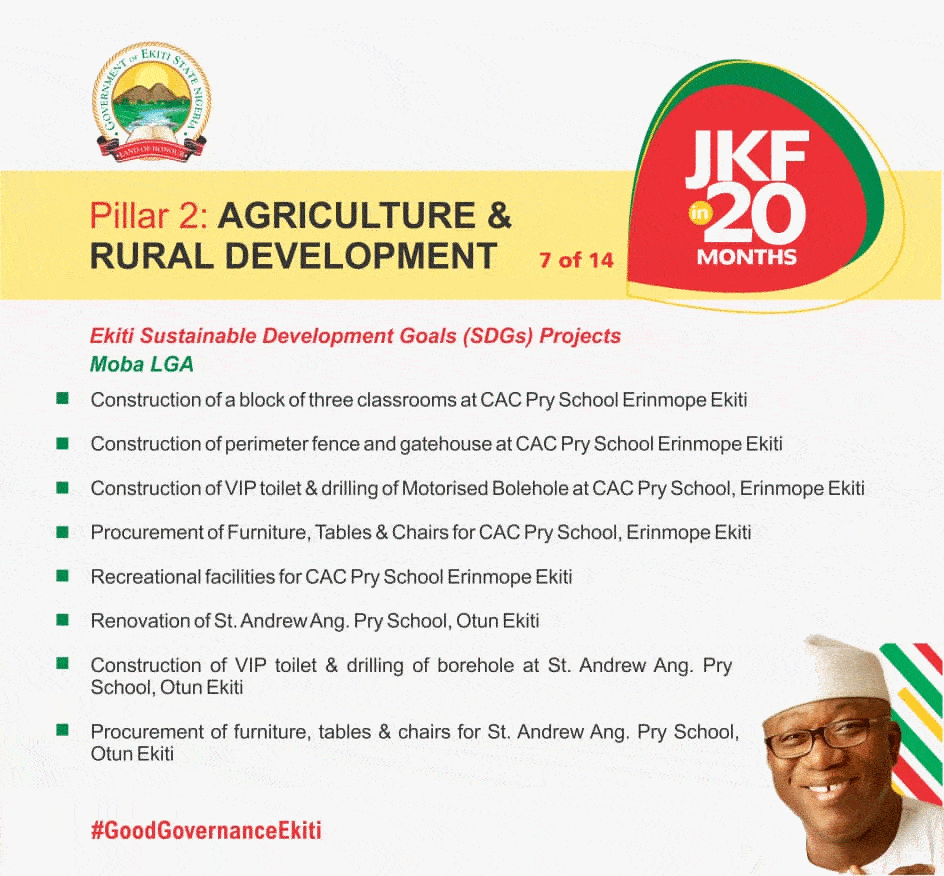 The first governor to present a billion Naira state budget in Nigeria.
He phased out the shift system in Lagos schools in three months. He built functional classrooms to absorb those who only attend schools for three hours a day.
He opened up what is now known as the Lekki Corridor.
He built the biggest Housing estate by a state government at Abesan, along with five other estates.
He built LASU, LACOED, LASPOTECH and Technical schools to absorb the products of the free education policy.
6 He built General Hospitals and Health centers in all the five divisions of Lagos. He also upgraded GH Ikeja to the Medical arm of LASU.
He created the Agric hub at Oko Oba.He also created similar hubs in Ikorodu, Epe and Badagry.
His government's strict adherence to the party manifesto of Free Education, Free Health care, Rural integration and Housing for all, along with other UPN governors, created the largest pool of human resources in Nigeria.
He moved the Lagos State Government Secretariat from PWD to Alausa, which he built from stratch. He also lived in his personal house and drove his personal car throught his tenure.
Happy birthdayBaba LKJ, from one Kayode to another.
On behalf of all of us who are products of Jakande schools, I wish you many more years on Earth.