Over four hundred million naira worth of items have been distributed to people of Ekiti North Federal Constituency Two as part of empowerment programme of Honourable Ibrahim Olanrewaju, a member of the House of Representatives.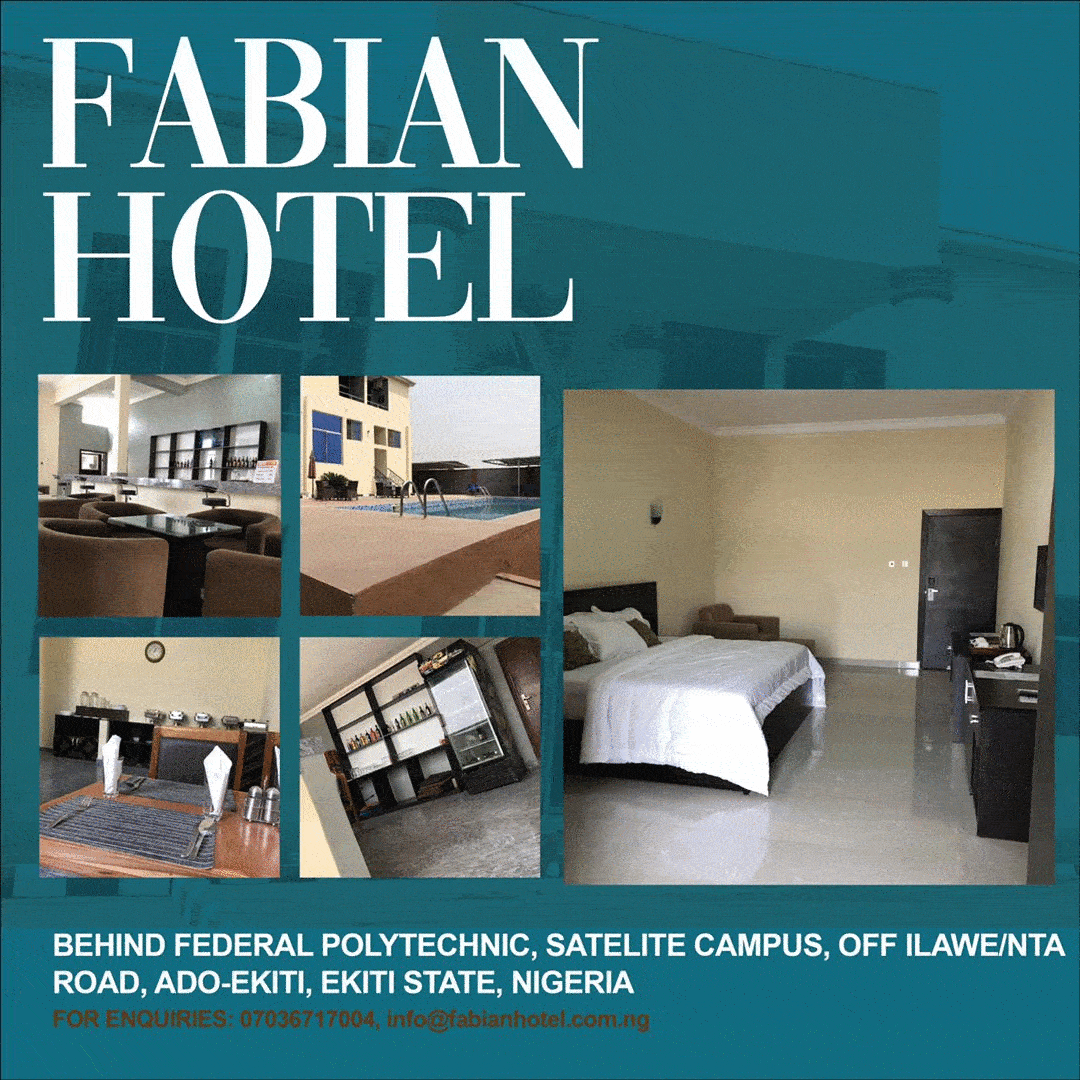 During the distribution ceremony held at the palace of Oore of Otun Moba, over five hundred people drawn from Moba, Ileje-meje and Ido/Osi Local Government Areas benefitted from the empowerment including the Federal Teaching Hospital, Ido Ekiti which got a mobile clinic ambulance.
Speaking at the event, Governor Kayode Fayemi who was represented by his Chief of Staff, Mr Biodun Omoleye said the empowerment by the lawmaker was a laudable one which other political appointees must emulate if they were to have meaningful impact on their people.
Governor Fayemi described Honourable Olanrewaju as an astute politician who was always ready to serve his people and had contributed immensely to the success of the APC led government in the state.
Also Speaking, APC Chairman in Ekiti State, Mr Paul Omotosho urged APC members in the constituency to continue to support the lawmaker and be devoted to the course of the party for them to enjoy more benefits.
While speaking, the lawmaker, Honourable Ibrahim Olanrewaju appreciated God who chose him to serve humanity and promised that he remain committed to better the lots of people of his constituency through more life transforming empowerments.
The lawmaker who also thanked Governor Kayode Fayemi for believing in him and thrusted him with such responsibility promised to not to deviate from his legacy of good governance.
Items distributed to the people include, cars, motorcycles, tricycle ambulances sewing machines, generators, hair dryers, hospital equipment, clippers, sprayers as well as cash gifts.