History necessitated VP's visit to Pa Olabode during his recent visit to Ekiti
Yesterday, while in #Ekiti, the VP (Prof Osinbajo) had the privilege of visiting Pa Olajide Olabode and his family.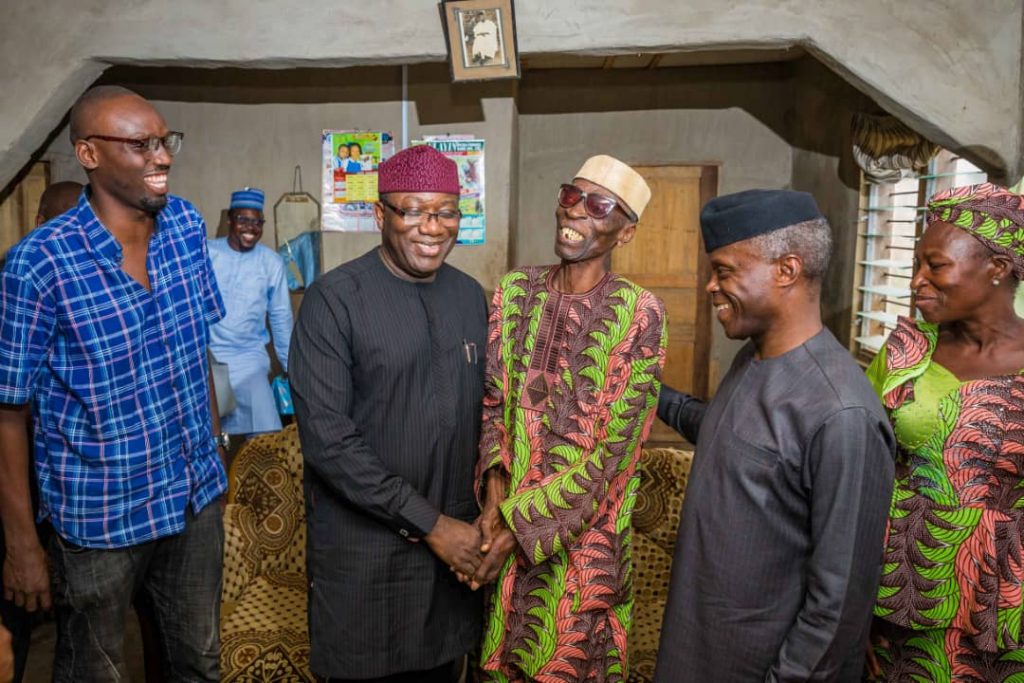 Pa Olabode was the official driver to
Chief Obafemi Awolowo, Adesoji Aderemi, Gen. Adeyinka Adebayo & Chief Samuel Ladoke Akintola.
Oh what stories he had to tell…
Pa Olabode olajide, daddy Tope was married to Mama Hannah (col. Fajuyi's sister only daughter).
Baba Adegoke at ojumose was mama Hannah husband!!!
There were a lot of Ekitis in government quarters Agodi then in the seventies & they were all fathers to us Ekiti sons & daughters.
He called the dad to Dr Fayemi (our governor) chief F.F Fayemi (Oga) & he was always with daddy Adeleye, baba lana in quarters 115 while Chief Fayemi lived in quarters114 with the children including Dr Fayemi.
So definitely Dr Fayemi would have been glad to see Daddy Dupe again.
Ekitivaluesrestoration on course!!