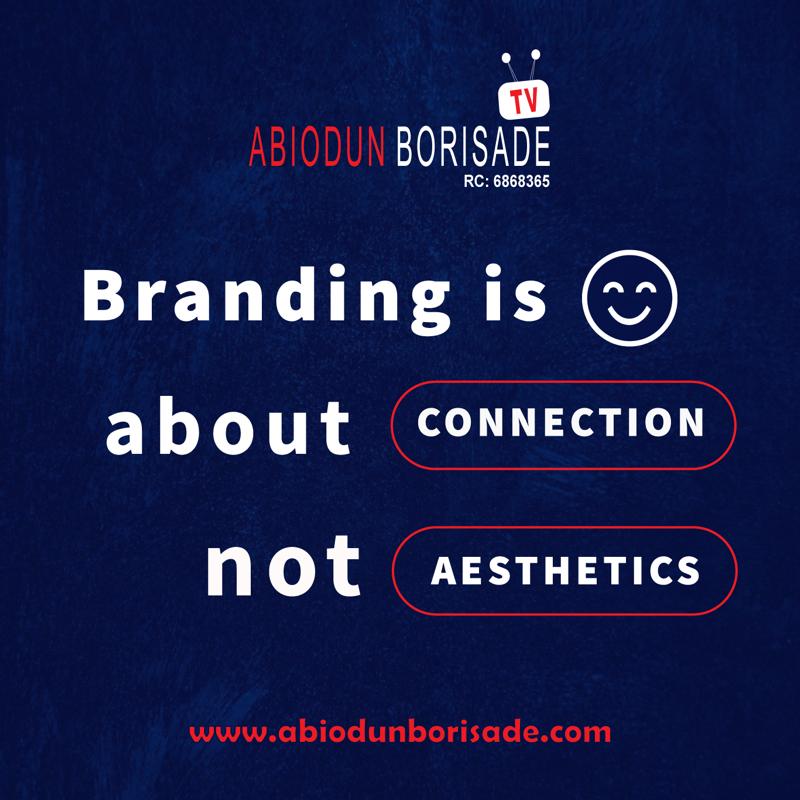 lagoscomedyparty #lagoseliteshangout #lagosrealestate #EndSARS @TransportDay_ @TrafficChiefNG @trafficbutter #GTBank #Tinubu #APC #PDP
In the days of innocence and truth when life in Lagos was simple and fair, when justice was affirmed in equitable balance, when the roads were smooth, free, uncluttered with vehicular burden- there were legendary transporters like Charity Transport company owned by Prince Ogunwọ, Wẹrẹ Ni Transport company owned by Mr. Ajiọrẹ and GL Gaiser Transport company owned by Chief Sodipọ.
And of course there were Zarpas Bus Service, Elias Transport Service, Oshinọwọ Bus Service, Benson Transport Service, the old and reliable Lagos Municipal Transport Service , the Scholar's Buses which transported students for free and others too innumerable to mention.
There was a commonality among all these transport companies and their unifying leadership. This much was observable in the factory clean, decent, new, raving and rousing engines of the buses. It was equally defined in the predictability of the arrival of the buses at their various stops and terminus.
The effectiveness of the transportation system of old Lagos was also alive and bristling in the organizational purity of their services.
The conductors were kitted in bright and shine uniforms, always urbane, civil as they rolled out the tickets in the simple manual machine slung across their necks with fanciful colored tiny fabric. The conductors pulled the steel strings at the top of the bus which rang out a loud bell as the bus drew closer to a stopping point which was at once announced and lit clearly upon the board behind the driver.
Nothing was amiss. Nothing was perceived in untidy, indecorous vulgarity. You could send a 6 year old from Lagos island to Ishaga in Surulere without any fear. You could enter a bus and even sleep off, well assured that an inspector may enter unannounced, rouse you up to check your ticket without molestation and with all sense of dignity and civilized appropriateness.
In that civilized clime of old Lagos where orderliness was the norm, where urbanity, honor, dignity were the watchwords- there were also honorable men in the informal sector who complimented the private and government management of the transport business with selfless commitment, with genuine vision and sincerity. They were often tough and strong hewn, reasonable, cultured men with ascertainable pedigree who controlled their neighborhoods with soft and sometimes stern iron fist.
The roll call: Baba Campos, well respected and honored; whose presence alone, even from afar would stop any rift, halt any feud. He was always greeted with a popular salutation: "Gbese o logun meji. " And he would respond :"Sanwo folowo." In that cryptic exchange is invoked the necessity of trust, the values of Ọmọluabi, the sacredness of a promise and ultimately the guiding principle of societal order .
There was Extankopadi-Iyabọ, a rough hewn Campos enforcer notable for his dash and bravura but ultimately for his ability to ensure peace in his neighborhood. His side- kick was young Agbab, a scion of the Agbabiaka family in the greater Campos area.
Baba Oṣa, whose fame and ardor went far beyond his Isalẹ -Ọffin. base into the uncharted reaches of Agege was acclaimed for his generosity , his fearlessness and his street wise wisdom.
There was also Omo Pupa of the Mushin fame who alongside Baba Oṣa and Chief Lemboye founded what is now known as the National Union of Road Transport Workers at Ebutero .
Chief Ọshijinrin, another famed transporter in Agege,
Alausa,, Shiko , Baba Tọnjọ , Toughman – Anreti of Isalẹgangan , Baba. Dania aka agbelepaṣẹ and to some extent Bayo Success, Ajibola Entebbe, Razak Majiyagbe and Shina aka Sala of Olowogbowo area were all equally defined in legendary tough molded characterization, pacifying their neighborhoods with discipline and native , exemplary ingenuity .
These men in their days were the original Amọtẹkun, protecting , defending , hovering acrosss the neighborhood with vigilant immediacy .
That was yesterday. Those were the golden era of transportation business in Lagos when dignity was greater than money, when truth superseded material acquisitions, when a good name was better treasured than the transient tinsel of the moment .
Aaaaaah today ! The luster is gone . Duty, honor, truth are now replaced with crude cronyism. Transportation business in Lagos has been transformed into brazen partisan extension since the 1999 Bola Tinubu's aberration.
The Agberos are presently lords of the manor, extorting all kinds of tolls and illegal charges from motorists . They take money at the garages. They take money at the bus stops. They manhandle motorists on the highways, choking up traffic, provoking endless gridlocks where precious man-hours are wasted . They inflict virtual lawlessness wherever they choose, deciding the routes of motorists, cyclists and sometimes even pedestrians by putting tolls on rickety neighborhood bridges.
The honor system is now reversed. The tail is now wagging the head. The motor boys of old whose sole duty at the few interstate terminal points is to help bring in passengers to the buses by shouting out the destinations and then rewarded with few pennies are now today's strong men who own the garages and dictate what the drivers must pay.
It is an inverted logic, consciously determined, defined, orchestrated by the architects of the state who now use the Agberos of yesterday as political goon squad, useful in breaking heads, snatching ballot boxes, instilling fear in ordinary citizens, often summoned to carry out all kinds of illicit activities to strengthen the political hold of their paymasters.
In this general malady , the leadership of the Lagos state NURTW is coveted and even ranked almost like a gubernatorial position.
A former Commissioner for Energy and Mineral Resources in Lagos state, Mr. Olawale Oluwo , in an interview observed that :
"The NURTW makes N82 billion every year from Lagos, which is almost 10 per cent of our budget".
Oluwo further claimed that the Ambode administration was predicated on building modern bus terminals, lay-by, and stations to eliminate the nuisance of touts. Because this conflicts with the vision of the Lagos overlord, Ambode was pushed out .
Oluwo's figure is apparently conservative. Our findings show that for every vehicle that leaves or enter Lagos, Oluọmọ collects 5,000 naira. Multiply that by thousands apart from the intra state tolls, the figure is humongous !!!!
With the obviously more than 82 billion naira tax free slush fund going into the pockets of a greedy few, releasing Lagos from the grip of servitude will remain an Herculean task . This is also a threat to the national security. When one man sitting in Bourdillon controls such magnitude of slush funds, President Muhammadu Buhari should be wary and watch his back.
But we in the Ọmọ Eko Pataki remain undaunted. Our position is clear and obvious. We are committed to rectifying the wrongs without fear or favor.
We do not need Agberos and political garages in Lagos state. The model of the past is the best exemplar.
When a government turns common touts and street urchins into an extension of political structure, we are all trapped in the vice grip of impending anarchy.
There is no rocket science here. Just look at the past to rectify the deliberate wrongs and the imposition of the moment.
The common joke out there is that there are three different governments in Lagos state. One is controlled by Sanwoolu, another is the elephantine Alphabeta and the third is NURTW controlled by one Musiliu Akinsanya aka MC Oluomo who goes around Lagos with heavily armed mobile police escort that will be the envy of some state governors. The IGP should look into this. Who authorized the mobile police protection for MC Oluọmọ ? This persisting aberration must be halted immediately.
We hereby insist on the following demands:
1. The NURTW as presently composed and structured in our state should be dismantled entirely.
2. Who pockets the 82 billion naira raked in every year by the NIRTW ?
3. The EFCC should as a matter of national urgency investigate where the 82 billion naira goes into.
4. Political garages given to the "good boys"'should be totally revamped and transferred to professionals to manage on behalf of the state.
5. The chaotic present traffic system of multiple agencies clogging the roads should be jettisoned for the once proven and trusted system of the old Motor Traffic Division at Ijora which was headed at various times by officers Gajere, Ejemai, Ifejika, Jinadu, Fynecountry and Mary Iyabo Oyebode aka Iya Toyin. The vision and the principle behind this highly successful division should be dusted up and put to work.
In conclusion, we will continue to intervene in the affairs of our state along our established vision of non- partisanship. We will continue to affirm and assert the great idealism of Justice Ishola Oluwa. We hold no grudge towards anyone. And we equally owe no apology to any political overlord. The protection and the defense of our Lagosian heritage will never be compromised. On this resolve we remain firm resolute and steady , defiant of the slings and the arrows of the failing powers. This is our stand .
Chief Olabode George, CON, FNSE
Former Governor of the old Ondo state
Atona Odua of Yorubaland
Leader of Ọmọ Eko Pataki
General Tajudeen Olanrewaju rtd, psc+, ndc, DSS
Former GOC Third Armored Division, Jos.
Former Member of the Provisional Ruling Council
Trustee, Ọmọ Eko Pataki
Mr Gbadebo Dallass, Msc
Former MD , NERFUND
Trustee, Ọmọ Eko Pataki