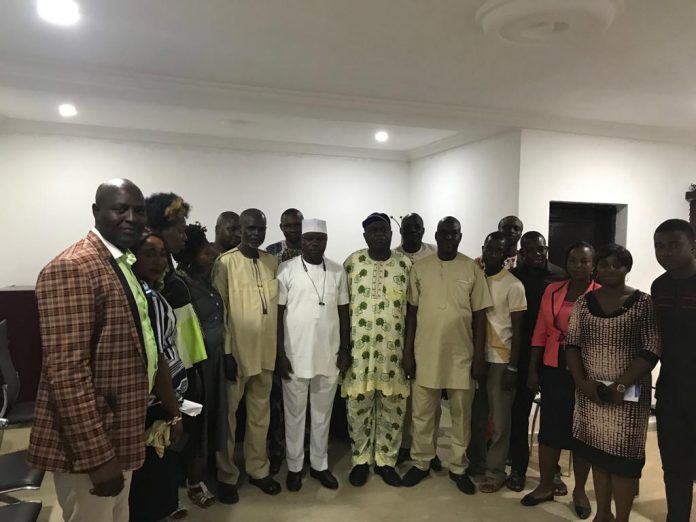 WE WILL PRIORITISE TRAININGS, WELFARE OF HOUSE OF ASSEMBLY STAFF – OLATUNBOSUN
The Chairman of the Ekiti Assembly Service Commission, Rt Hon Olatunbosun Taiwo Franklin has promised to prioritise trainings and welfare of members of staff of the commission.
The chairman made this known during an interactive session with newsmen in his office on Tuesday in Ado-Ekiti.
Olatunbosun said the aim was to ensure members of staff were maximally equipped for optimum production to make the Assembly and commission better.
"It is our vision to make Ekiti in partnership with Gov., Kayode Fayemi a better place.
"I want to assure Ekiti Assembly and Ekiti Assembly Service Commission members of staff that training and retraining will be prioritised".
He however, warned members of staff to shun partisan politics, saying that would not be tolerated.
Earlier, Chairman of the media committee of the commission, Hon. Segun Erinle said the commission was looking to be proactive and was open to suggestions that would improve the quality of service delivery.
"We must all contribute our own quota to move Ekiti forward.
" We call on members of staff for suggestions on how to make the state compete favourably among the committee of states.
"We will ensure discipline and prompt promotion of deserved members of staff," Erinle said.
Source: NAN