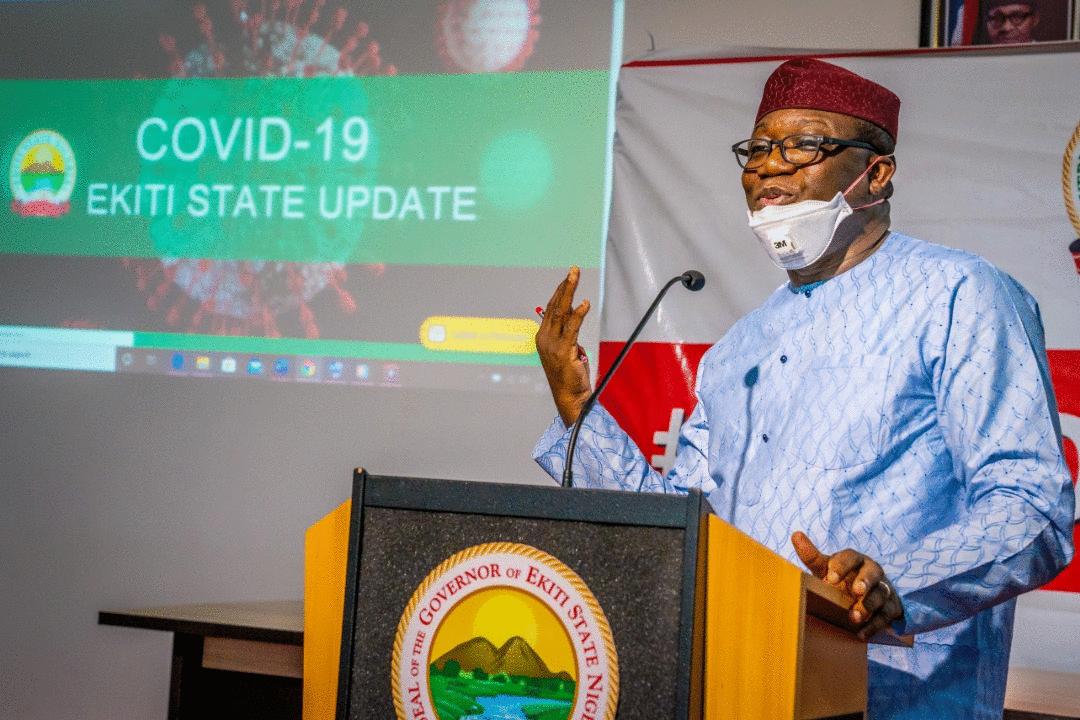 Ekiti State House of Assembly Committee on Security and Special Duties in performing their ascribed oversight functions today visited Special Adviser to Ekiti State Governor on Security Matters, Rtd. Brig. Gen. Ebenezer Ogundana.
The Leader of the delegation who doubles as the Chairman of the Committee, Hon. Lateef Akanle while stating the purpose of their visit lauded the Governor, Dr. Kayode Fayemi for putting adequate measures in place which have in turn made the state a pace setter in the fight against the spread of corona virus.
The lawmaker further commended the Special Adviser for his versatility in the coordination of security network across the state inspite of militating challenges.
"Basically, we are on oversight function and courtsey visit. The number one thing we did is to appreciate the effort of the Special Adviser on security matters on how he has been able to coordinate the security network in the state to ensure the curtailment of covid 19 and the spread of the pandemic. Also, to have brief on security challenges the S.A. has been facing particularly in the area of banditry, kidnapping and armed robbery which of course he has diligently dealt with and briefed us on activity of his office. We also want to appreciate the Governor because Ekiti is a leading state by setting pace on how covid 19 has been able to be curtailed".
In his address, the Special Adviser to the Governor on Security Matters, Rtd. Brig. Gen. Ebenezer Ogundana applauded both state and non-state actors in the security sector for working together harmoniously to combat Covid-19 pandemic in the state.
He assured that all hands are on deck to ensure peace, tranquillity as well as security of lives and property of all residents in the state.