Government urged to close gap between social strata
Government at all levels have been enjoined to entrench more policies
and programmes that will further bridge the wide gap between the rich
and the poor into governance in order to abate the level of poverty
and crime in the society.
A philanthropist, Mrs. Funke Bankole who is also the Coordinator of
KidsCon, a non-political and non-profit making organization made the
call in Ado-Ekiti at a programme organized by the organization for
students of private and public secondary schools in Ekiti State.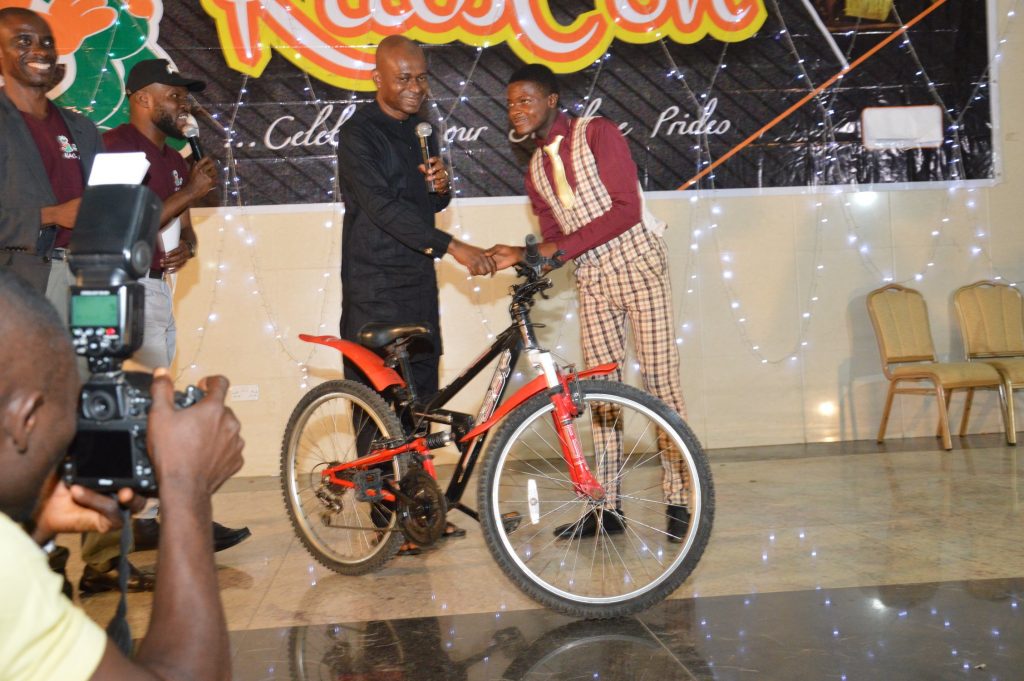 Mrs. Bankole said she initiated the programme 7 years ago in
collaboration with Maltina Company to create avenues where children
from private schools which are regarded as exclusive for the affluent
in the society blend and interact freely in a friendly environment
with children from public schools which are believed to be attended by
the children of the lower class.
She disclosed that the maiden edition of the programme was held in
Lagos October, 2018 and that the Ekiti edition was the third following
that of Ondo State which was held earlier this year.
The Ekiti edition which was held at the AB Event Centre showcased
various Ekiti cultural attributes and displays in form of native
dresses, playlets, cultural dances, acrobatic displays, drumming
contests and other varieties which were extensively acclaimed by the
audience.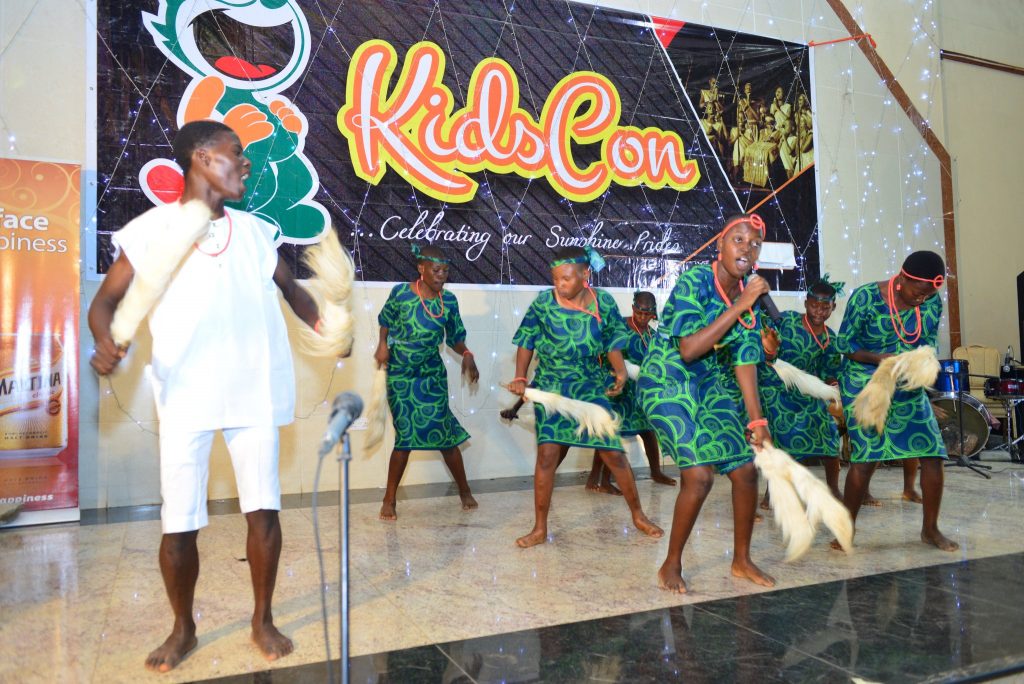 The event also witnessed generous distribution of prizes ranging from
handsets, bicycles, caps, vests, notebooks and other valuable and
expensive prizes to individual students and schools that participated
in the event.
The KidsCon Coordinator expressed her delight at the performances and
the way and manner the students from various backgrounds related with
themselves at the show, noting that if more of such opportunities are
created for children from both ends of the social strata to meet and
interact, the society will be better for it.
Mrs. Bankole thereafter urged government at all tiers to celebrate
children in more special ways by designing programmes and events that
will allow children from all works of life and diverse backgrounds
meet to play, relate wine and dine together.
She also urged the government to partner and give financial and other
logistics supports to non- political and non-profit making
philanthropic organizations like KidsCom that are working towards
celebrating children.
The KidsCon Coordinator who expressed her appreciation to the Ewi of
Ado-Ekiti, Oba Rufus Adeyemo Adejugbe and the Olori, Eyesorun Abosede
for their invaluable support for the organization also lauded the
efforts of the Ekiti State Ministry of Education, Science and
Technology for its collaboration and ensuring the full participation
of all the invited schools.
Over 1800 students from both public and private schools in the state
participated in the colourful events.