BEING A PAPER PRESENTED AT PERL AND DAWN COMMISSION ONLINE WORKSHOP BY 'PEJU BABAFEMI, HEAD OF SERVICE, EKITI-STATE ON TUESDAY NOV; 17, 2020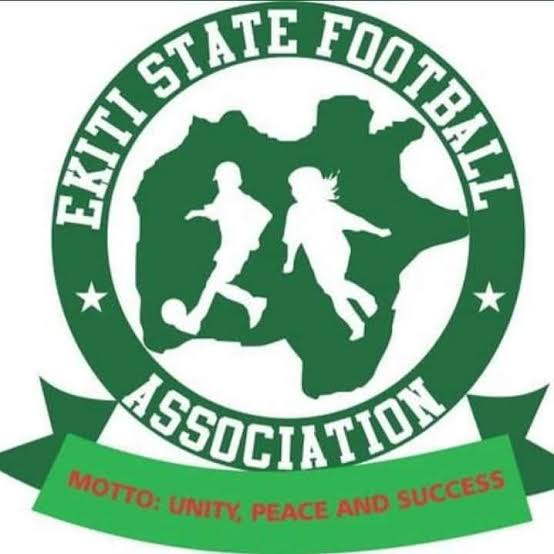 1.0 INTRODUCTION
The US Equal Employment Opportunity Commission (EEOC) defines Workplace Sexual Harassment as unwelcome sexual advances, requests for sexual favours, and other verbal or physical conduct of a sexual nature when submission to such conduct is made either explicitly or implicitly a term or condition of an individual's employment. Workplace Sexual Harassment (WSH) entails submission to, or rejection of conduct of a sexual nature by an individual if used as a basis for employment decisions affecting such individual or such conduct has the purpose or effect of unreasonably interfering with an individual's work performance or creating an intimidating, hostile or offensive working environment. The underlying ingredient of sexual harassment from the foregoing is that the sexual behaviour in question is "unwelcome" and lacks consent. Contrary to popular belief, victims of sexual harassment are not limited to women. Any employee can be a victim of sexual harassment, regardless of the sex and that of the harasser.
​
2.0​THE FEDERAL LEGAL FRAMEWORK
The Nigerian Labour Act has no provisions criminalizing sexual harassment in the workplace. The lack of provision has left many victims confused as to what legal measures to take to address the issue of sexual harassment in the workplace. The 1999 Constitution of the Federal Republic of Nigeria as amended which is the grundnorm on the other hand, guarantees the right to dignity of human persons and right to personal liberty which WSH violates. Also, international conventions and instruments universally recognize a person's right to work with dignity and the right to be protected from all forms of sexual harassment. Section 254 (C) (1) (g) of the Nigerian Constitution 1999 (as amended in 2010) makes specific provisions granting the National Industrial Court of Nigeria exclusive jurisdiction over matters "relating to or connected with any dispute arising from discrimination or sexual harassment at the workplace.
​
The National Industrial Court (NIC) amended its Civil Procedure Rules to include provisions on Workplace Sexual Harassment (WSH). Order 14 (1) of the National Industrial Court of Nigeria Civil Procedure Rules 2017 provides that where a claimant alleges sexual harassment in the workplace, there should be indications if the sexual harassment is;
"a. Physical conduct of a sexual nature: such as unwanted physical contact, ranging from touching to sexual assault and rape, strip search by or in the presence of the opposite sex, a gesture that constitutes the alleged sexual harassment; and/or
b. A verbal form of sexual harassment: such as unwelcome innuendoes, suggestions and hints, sexual advances, comments with sexual overtones, sex-related jokes or insults, or unwelcome graphic comments about a person's body, unwelcome and inappropriate enquiries about a person's sex life and unwelcome whistling at a person or group of persons, any document, material or exhibit in further support of the claim; and /or
c. A non-verbal form of sexual harassment which includes unwelcome gestures, indecent exposures, and unwelcome display of sexually explicit pictures and objects; and /or
d. Quid pro quo harassment where an owner, employer, supervisor, member of management or co-employee undertakes or attempts to influence the process of employment, promotion, training, discipline, dismissal, salary increments, or other benefits of an employee or job applicants in exchange for sexual favours."
​Hence, sexual harassment is not only made an actionable claim; but the mode and manner of proving it is explicitly stated. Any worker who is a victim can institute an action at the National Industrial Court and get remedies including damages, compensation and injunction. The NIC has awarded damages in deserving cases against perpetrators of WSH. In Pastor (Mrs.) Abimbola Patricia Yakubu V Financial Reporting Council of Nigeria & Anor (Suit No NICN/LA/673/2013; judgment delivered on November 24 2016), the claimant's case was that she was at various times subjected to continuous sexual and seductive gestures and compliments, promiscuous and obscene talks, demand for sexual favours and indecent marriage proposal from the 2nd defendant while she was in the employment of the 1st defendant. The NIC held that the claimant's right to human dignity and self-worth was violated by the 2nddefendant and awarded the sum of N5,000,000 (Five Million Naira) as damages in favour of the claimant.​Aside from the provisions in the Nigerian Constitution and the Civil Procedure Rules of the NIC, a responsive and responsible Public Service must ensure that sexual harassment does not thrive in the work environment. Employers that ignore cases of sexual harassment pay the price in low morale and decreased productivity.
3.0 EKITI STATE PUBLIC SERVICE POLICIESON WORKPLACE SEXUAL HARASSMENT (WSH): MILESTONES
The current administration of Governor Kayode Fayemi has zero-tolerance for Gender-Based Violence (GBV), in line with the mission of the administration of "Restoring Ekiti Values". Ekiti people are known for decency, integrity, and humaneness. In February 2020, three (3) teachers found guilty of sexual harassment were dismissed from the Public Service of Ekiti State. The administration emplaced the legal and policy framework for combating gender-based violence. Conduct of Public Servants in the State is guided majorly by the Public Service Rules (PSR) 2017 edition. The PSR specifies the duties, rights, and privileges of Public Servant. It contains information on matters relating to appointments, promotions, discipline, emoluments, exit benefits, and other service matters. The PSR classifies sexual harassment under serious acts of misconduct (PSR 030402). Serious misconduct as identified by PSR 030401 is "a specific act of very serious wrongdoing or improper behaviour which is inimical to the image of the service which if investigated and proven, can lead to dismissal". The PSR is under review to address the observed gaps as well as to strengthen the sanctions on Workplace Sexual Harassment (WSH).
In the first term in office of Governor Kayode Fayemi in 2011, the administration set the policy framework for the promotion of women's rights and crusade against gender-based violence. It put in place the Ekiti State Gender and Development Policy (2011). After the policy, Ekiti State Government enacted the GBV Prohibition Law, 2011. In 2019, the GBV Law was made more robust by incorporating the provisions of the Violence Against Persons Prohibition Act ( VAPP) 2015 and other gender-related laws. The GBV Law makes provision for the Gender-Based Violence Management Committee, chaired by the wife of the Governor, Erelu Bisi Fayemi and comprising high-ranking officials such as the Attorney-General, Executive Council members, a legislator, and representatives of the Civil Society.Succinctly, Ekiti State Government decisively took a wide range of steps in curbing sexual harassment in the State and the Public Service in particular. These include:
i. adoption of the 'Name and Shame' Policy which publishes the names and photographs of convicted sex offenders. This policy entails the opening of the Sex Offenders' Register domiciled at the Ministry of Justice;
ii. annual Ekiti Gender Summit which is a forum to discuss women's rights including policies aimed at curbing Gender-Based Violence ;
iii. development of a Two-Year Strategic Plan, 2020 – 2022 to mitigate gender-based violence;
iv. establishment of Ekiti State Sexual Assault Referral Centre (SARC). The SARC has the emergency response, medical, legal, counselling, police and community outreach teams. It provides medical treatment, collection and analysis of forensic evidence, counselling and psycho-social support as well as legal services;
v. establishment of Gender Desks in all Ministries, Departments and Agencies (MDAs) to handle cases of sexual harassment and other gender-related matters;
vi. production of Handbook on Ethics which addresses WSH in partnership with the Development Agenda for Western Nigeria (DAWN) Commission and Partnership for Engagement Reform and Learn (PERL). The Handbook covers essential obligations of Ekiti State Public Servants, Service Standards, the definition of sexual harassment behaviours and stipulations against sexual harassment; and
vii. establishment of the Forum of Women in Leadership ( FOWIL) by Her Excellency Erelu Bisi Fayemi for mutual support and to provide mentorship to young female officers
viii. the Training Policy of the State Government entails Capacity Building of the workforce to curb discriminatory practices and abuse of rights at the workplace. There are mentoring sessions during induction/orientation programmes for new workers, covering the signs, control, and effects of sexual harassment. The State has a partnership programme with Ekiti State University, Ado Ekiti for the in-service training of Officers, 80% of the trainees are females, on Gender and Development Studies. Knowledge, they say is Power.
4.0 WAY FORWARD
Even though we have made some significant achievements, there are still grounds to be covered. Hence, Ekiti State Government approached the Partnership to Engage, Reform and Learn ( PERL) for support. PERL conducted a situational analysis for the development of a framework for sexual harassment policy for the Public Service of Ekiti State. Based on the report of the survey, Ekiti State will adopt a holistic approach in dealing with WSH through the setting up of a special committee, creation of more explicit complaint mechanisms including anonymous complaints, periodic surveys and review of Ekiti State Public Service Rules (PSR) for an improved caption on sexual harassment. It is also expedient for us to set up a mechanism to monitor the work environment for signs of sexual harassment so that we can nip every trace in the bud.
The time of sexual harassment at the workplace is up!
Thank you for your attention.