Being executed with support of development partners. This project, when completed, will ensure that the state has potable water across our communities".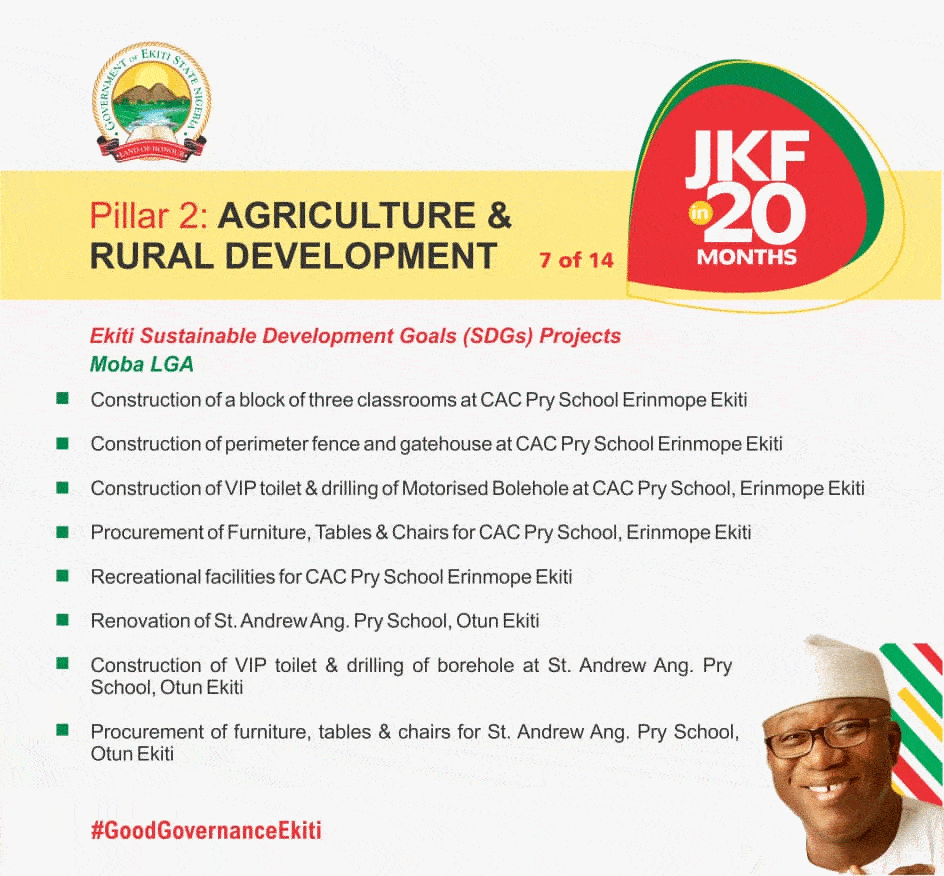 "Currently, the Ero and Egbe dams are undergoing extensive rehabilitation and as you may notice, there are transmission pipelines being installed across the state, spanning at least 251km."
"This project, when completed, will improve the quality of life as it will enable healthy living, cleanliness, and greatly impact the environmental cleanliness of our communities. It will no doubt enhance the open defecation objectives of the state."
"Our commitment is to design purposeful economic initiatives for a greater Ekiti where Ekitikete can live a healthy and prosperous life.
God bless Ekiti State.
~ JKF" – @kfayemi