1. The Governor, Ekiti State, Dr. Kayode Fayemi on Friday, 30 October 2020 signed Executive Order No. 8 on the Establishment and Implementation of the Ekiti State Land Administration and Management Project.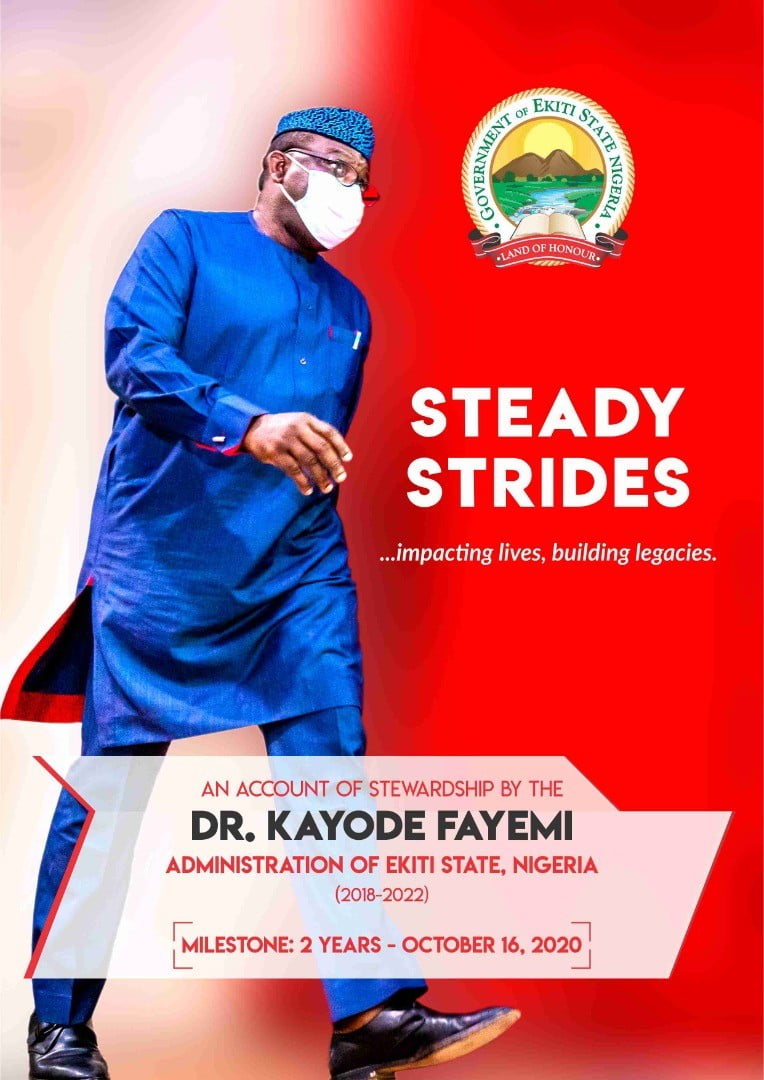 2. The Executive Order (EO) is premised on Government's concern about the increasing cases of land grabbing and other fraudulent land transactions and the need to curb immediately such unlawful activities in Ekiti State.
3 The EO is in furtherance of the Ekiti State Property Protection (Anti-Land Grabbing) Law
2019, which prohibits forcible entry, illegal occupation of landed properties, violent and fraudulent conduct in relation to landed properties, in Ekiti State.
4. Government notes that in addition to enabling an appropriate legal framework, there is the need for a comprehensive land administration and management reform programme to enable poverty reduction and promote economic growth.
5. Government has therefore directed the Bureau of Lands to do the following:
a) Revoke and Reallocate Certificate-of-Occupancy of all lands that have not been developed for 3 years commencing date of allocation. For this purpose, the erection of a fence around the property does not constitute development.
b) Give a 30-day full payment timeline to land allottees that developed their plots without completing payment for their allocations. The allocation to such allottees should be canceled and property forfeited to the Government at the expiration of the 30 days' deadline
c) Give a 21-day full payment timeline to allottees who made only part-payment for the land allocated to them and have not developed it. Such allocations should be canceled and reallocated at the expiry of 21 days. Such allottees should further be advised to commence immediate development or have their allocations canceled and reallocated
d) Enforce the full payment of land use charge before processing applications for Certificate of-Occupancy
6. Government has also established a Judicial Commission of Inquiry on Lands and Related Matters in Ekiti State to:
i) Receive and examine complaints from individuals and corporate entities on matters arising from the implementation of the Executive Order and where necessary make recommendations to the Governor for remedial measures or any other measures as appropriate.
ii) Examine and ascertain whether government land or part of it have been illegally acquired /occupied/converted to private use and identify the persons responsible and make recommendations for recovery and appropriate sanctions;
iii) Examine complaints of fraudulent transactions by individuals, families, corporate entities concerning State Lands and make recommendations for recovery and appropriate sanctions
These measures will take effect from October 30, 2020.
For additional information on your Legal Rights and Obligations Contact:
Tosan Odudu
(Focal person Anti-Land Grabbing Unit),
Office of the Honourable Attorney-General & Commissioner for Justice,
Ministry of Justice,
Phase III, State Secretariat, Ado-Ekiti.
[email protected]