Pence vs. Harris: Four takeaways from the only VP debate
The gloves stayed on. The train never left the rails. The sparks never flew. And a fly that briefly landed on Mike Pence's head may have been the most memorable moment of the only 2020 vice presidential debate.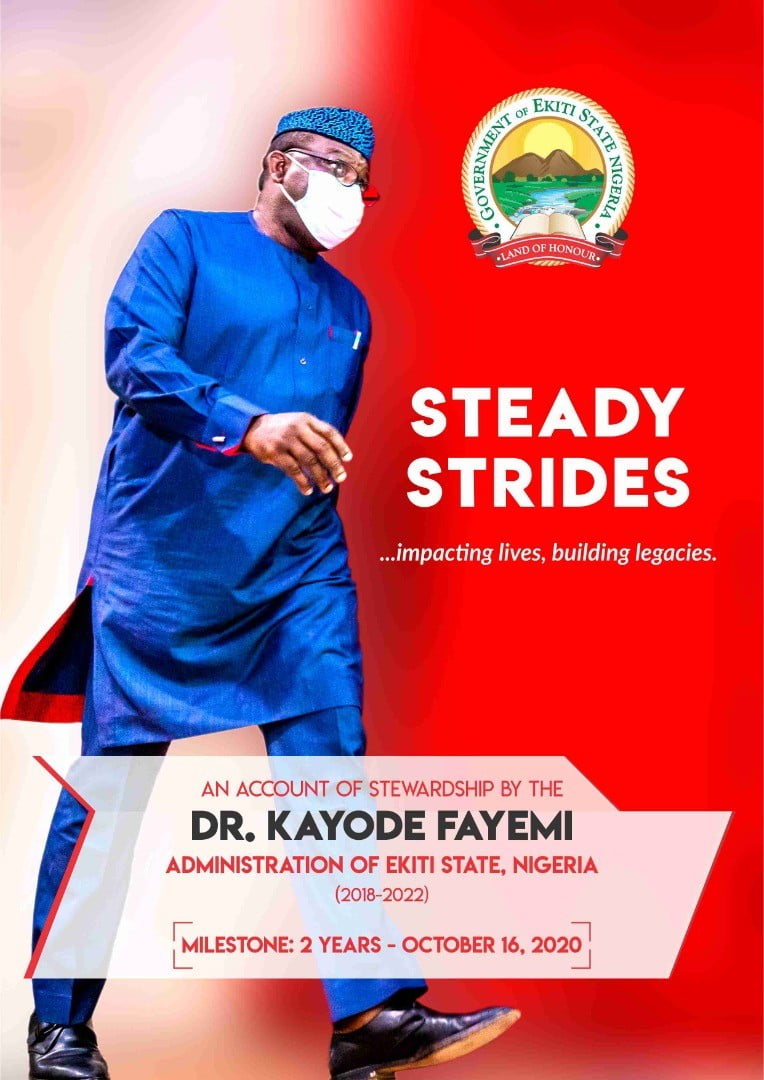 The debate between the vice president and his Democratic counterpart Kamala Harris was a return to more normal style of politics and a glimpse at what the 2020 election might look like without the singular personality of Donald Trump — or perhaps a preview of a future election between these same two candidates.
Harris and Pence proved to both be polished and prepared debaters who stuck to talking points and mostly respected the moderator and delivered more substance. And instead of the blatant insults and outright deceptions of last week's debates, they deployed the more typical tricks of slick politicians: dodging, obfuscation and exaggeration.
Kimmy Yam and Saloni Gajjar
46m ago / 12:04 AM EDT
Desi Twitter, Black Twitter point out Harris' disappointed auntie vibe
Harris' facial expressions while Pence was responding to questions about the administration's Covid-19 response were a hit across social media. And Black Twitter and Desi Twitter — the space in which young South Asians share memes, TikToks and relatable experiences — put their own spin on it. Many joked that Harris, who's the first Black person and first Asian American to appear on the vice presidential debate stage, was giving looks reminiscent of a disappointed "auntie."
Hallie Jackson
52m ago / 11:58 PM EDT
Here's how Pence prepared for the debate
Pence held three more formal 90-minute sessions in advance of Wednesday's debate, according to a source with knowledge of his debate prep.
The source, who praised Pence's performance, said several people took turns playing the role of Harris: Scott Walker, Pam Bondi and former White House press secretary Sarah Sanders.
Per another source with knowledge, as part of his debate prep Pence had a call with former Secretary of State Condoleezza Rice; another person involved in the prep was Sen. Tim Scott of South Carolina.
Sahil Kapur
1h ago / 11:23 PM EDT
Trump, Biden jump into their running mates' debate from Twitter
Trump interjected on Twitter during the vice-presidential debate Wednesday night by accusing Biden and Harris of seeking to ban fracking.
After Pence said the Democratic ticket would ban fracking, Harris denied it.
"Joe Biden will not ban fracking. That is a fact. That is a fact," she said.
Trump, in response, tweeted a video of Harris saying in September 2019, "There's no question I'm in favor of banning fracking."
Biden, for his part, responded to Pence after he accused the Biden-Harris ticket of seeking to raise taxes: "Let me be clear: A Biden-Harris Administration won't increase taxes by a dime on anyone making less than $400,000 a year."
Adam Edelman
2h ago / 11:19 PM EDT
Fact check: Pence claims Harris did 'nothing on criminal justice reform for California'
Pence, during an exchange with Harris, claimed his opponent "did nothing on criminal justice reform for California."
Harris, who served as the district attorney for San Francisco from 2004 to 2011 and as California attorney general from 2011 to 2017, has, in fact, faced a large amount of scrutiny over her records in those two law enforcement positions. But the claim she "did nothing on criminal justice" is an overstatement.
Critics have argued that Harris fought to uphold wrongful convictions, filed appeals against arguments fighting the use of the death penalty and robustly prosecuted low-level marijuana offenses — actions that disproportionately affected people of color.
They have also noted that she, while in those jobs, resisted numerous progressive reforms, like opposing statewide standards for the wearing of body cameras by police officers.
She's also faced a chorus of criticism for her support of a law that threatened to put in jail the parents of children who missed so many days of school that they were considered truant.
Harris and her supporters, however, have pointed to to her roll out of racial bias trainings, her advocacy for the use of police body cameras, and other reforms as evidence that she fought for criminal justice reform in California.
Jane C. Timm and Sahil Kapur
56m ago / 11:54 PM EDT
Fact check: Pence's false claim about protecting people with pre-existing conditions
Harris and Pence sparred over health care, arguing over who was protecting people with preexisting conditions.
Trump "is in court trying to get rid of the Affordable Care Act, which means you will lose protections if you have pre-existing conditions," Harris said, touting the gains that the ACA made in covering more Americans.
"Obamacare was a disaster, and the American people remember it well. And President Trump and I have a plan to improve health care and protect the existing conditions for every American," Pence countered.
The administration hasn't released a detailed heath care plan and hasn't offered a policy to cover pre-existing conditions.
While Trump has long insisted that he and the GOP will protect people with pre-existing conditions from losing their health insurance, he has pursued legislation, litigation and executive actions to dismantle those protections under the Affordable Care Act.
A Republican bill backed by Trump included ACA state waivers that would allow insurers to charge higher prices to people with pre-existing conditions, potentially pricing them out of the market. It passed the House and died in the Senate in 2017. Trump has also used executive actions to expand the use of short-term insurance plans that aren't required to cover pre-existing conditions.
Trump recently signed a symbolic executive order affirming the protections Obamacare created, but his administration is backing a Republican-led lawsuit claiming the actual protections in the law should be struck down.
Hallie Jackson
1h ago / 11:21 PM EDT
Pence spokesman responds to speculation about VP's eye
You probably saw something a little off about Pence's noticeably red left eye tonight.
Some online commentators speculated that he has pinkeye, which can sometimes be a symptom of Covid-19.
Pence's press secretary, Devin O'Malley, said that the VP tested negative today with a rapid antigen test and that he tested negative Tuesday with a PCR, adding that any speculation that the vice president has the coronavirus is "completely reckless" and incorrect.
Jane C. Timm
1h ago / 11:25 PM EDT
Fact-check: Pence's baseless claim about voter fraud
"President Trump and I are fighting every day in courthouses to prevent Joe Biden and Kamala Harris from changing the rules and creating this universal mail-in voting that will create a massive opportunity for voter fraud," Pence said.
There's no evidence that "universal mail-in voting" would create a "massive opportunity for voter fraud."
Numerous studies have debunked the notion that there is substantial, widespread voter fraud in American elections, whether they are conducted predominantly by mail or otherwise. The voter fraud commission that Pence himself chaired failed to find substantive evidence of voter fraud in the U.S.
Both campaigns are in court litigating over the specifics of how mail-n voting works, but in court filings the Trump campaign is reported to have struggled to prove that mail-in voting creates opportunities for fraud.
Pence's use of the term "universal mail-in voting" is misleading, too, because every state is handling mail-in voting differently, mostly by expanding their absentee voting systems to accommodate more people than usual because of the coronavirus pandemic.
The five states that already voted almost entirely by mail before the pandemic do not report higher rates of fraud or coercion than states that vote in person mostly at polling sites, and there are numerous systems and methods that keep mail voting secure.
Election authorities say that when rare incidents of fraud do occur — as in a local New Jersey election in May that saw an attempted fraud operation, for example — they are referred for prosecution.
Adam Edelman and Ben Kamisar
1h ago / 11:31 PM EDT
Fact-check: Pence again falsely accuses Obama admin of 'spying' on 2016 Trump campaign
Pence repeated a false claim that Trump made during the first presidential debate — accusing the Obama administration of spying on their 2016 campaign.
We checked this during the first debate, and it is false.
"When Joe Biden was vice president of the United States, the FBI actually spied on President Trump and my campaign," Pence said.
A review conducted by the Justice Department's own watchdog found in December that the investigation into Russian interference in the 2016 election — an inquiry that deeply touched the 2016 Trump campaign — was justified.
The 434-page report by Justice Department Inspector General Michael Horowitz raised questions about the FBI's use of confidential human sources to gather information from individual members of the Trump campaign. FBI officials said it was a normal investigative technique, but the inspector general questioned whether there should be special guidelines when it comes to political campaigns.
The report did, however, clearly refute the notion that the FBI placed a "spy" in the Trump campaign.
"We found no evidence," the report said, that the FBI sent any confidential sources to join the Trump campaign, sent them to campaign offices or events or tasked them with reporting on the Trump campaign.
The inspector general said he examined more than a million documents and interviewed more than 100 witnesses to reach the report's conclusions.
Pence also pointed to documents released this week by the director of national intelligence saying the CIA "made a referral to the FBI documenting that those allegations were coming from the Hillary Clinton campaign."
The document, released by National Intelligence Director John Ratcliffe, claimed that intelligence agencies "obtained insight into Russian intelligence analysis alleging" that Clinton's campaign had a plan to "stir up a scandal against" Trump by "tying him to Putin and the Russians' hacking of the Democratic National Committee."
Ratcliffe didn't declassify much else related to that accusation, and a former top intelligence official has accused him of having selectively released information to play politics.