With due respect, your Excellency, as by law established in the voluminous 1999 constitution, every citizen is entitled to seek for an official statement from authorities or officials concerned on any public matter, except for issues that have to do with security and other classified matter therein. Being the Chief Executive Officer of the State, these issues I'm going to raise, you are in the perfect position to satisfy my curiosity with certified clarifications. And I know, to the best of my knowledge that, you are not engulfed by predators who become obstacles between a governor and the governed and so, it's my hope that my letter will be recognized and forwarded to you for your perusal.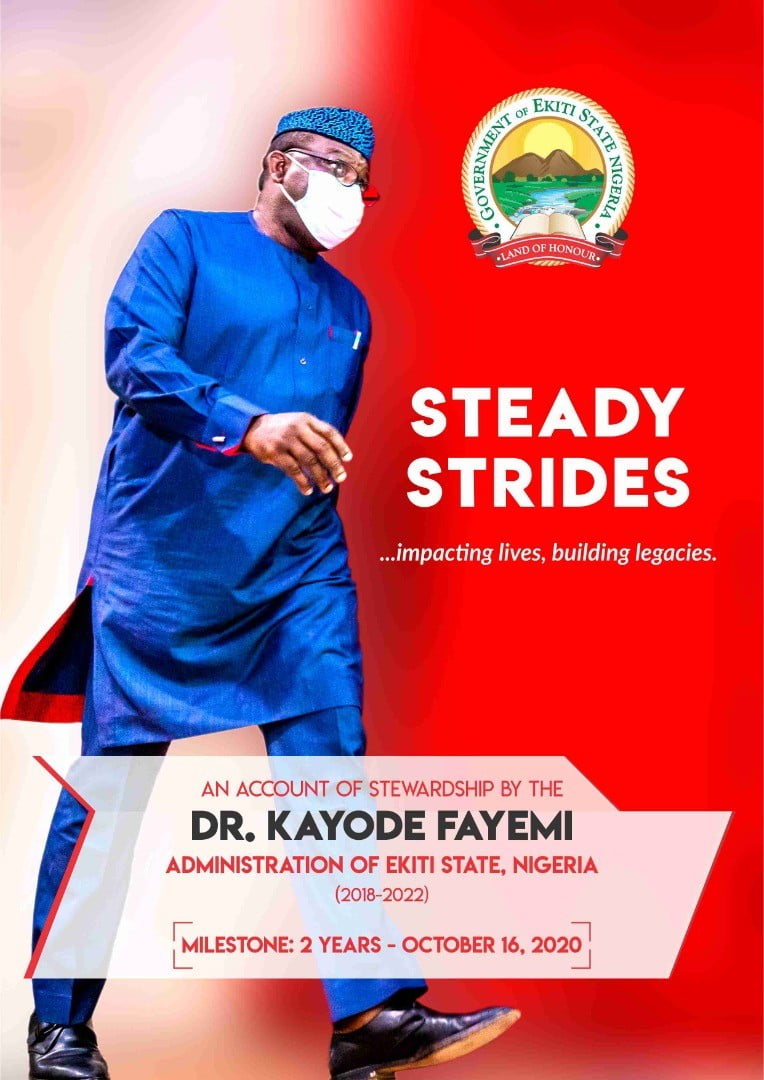 Your Excellency Sir, one of your top government officials personally told me that, every month over One Billion Naira is taken out of the Federal allocation of Bauchi State by the Federal government as a pay-off to PARIS Club debts received by your predecessor, Muhammad Abdullahi Abubakar. And when Abdullahi Abubakar was into power, he had in almost every occasion persistently and bitterly complained about lack of resources, but you have never on any occasion grumbled about the shortfall of fund, despite the huge cut-off by the Federal Government. Notwithstanding, we are taken by surprise, the level of capital projects Bauchi State is witnessing under you amidst the effect of Covid-19.
Anyone bankrolling your projects?
I'm asking this question because there is a direct contradiction between what the former Governor told us and used as a reason for the lack of developmental projects and what you are now doing in practical reality with characteristic modesty. I don't want to dwell much in itemizing things but, for instance: the CBN to Railway roundabout road construction took the previous administration four years without reaching anything to write home about and meager resources were responsible for the delay according to the former Governor. We agreed with him then, knowing fully that the prospect of any project getting successful basically relies on financing. You inherited the road and within your first year, it was 95 percent completed along other completed township roads. This is excluding the recently awarded Eleven township roads already in progress. Your Excellency, please, who is bankrolling all these? If nobody, then how do we integrate the utterances, the level of poor infrastructure Bauchi State saw under Muhammad Abubakar, and what we see in practical reality under you?
Your Excellency, the Covid-19 pandemic has ravaged the economy in the whole world. In Nigeria, Bauchi State is not an exception. I read on one newspaper that the Kano State with all the huge federal allocation plus the internally generated revenue, the State governor, Abdullahi Umar Ganduje had to cut-short the salaries and allowances of his political appointees to cushion the effect of the Covid-19 on the Government. But, neither did you reduce your political appointees' salaries nor even pronounce the disease as a hiccup to your journey to the promised land. Sir, which method of management of resources do you adopt that makes you different?
On the same vein, I read in the Punch Newspaper a week or two ago, your Kaduna counterpart, Malam Nasiru El-rufai claimed to have spent Four Hundred Thousand Naira (400, 000) to treat each COVID-19 patient. But I know just like Bauchi State has a molecular laboratory for the Covid-19 test, so does also Kaduna State have. I have since been left floundering, imagining how many white Naira notes these patients consumed in Kaduna. Your Excellency let us know how much you spend in the treatment of each Covid-19 patient, we want to make a comparison.
Your Excellency, you seem to be comfortably on track, despite being chased and hunted, every now and then, by political gladiators. Besides, it's a belief that decamping of a single person in politics can pose a threat to every politician in your position and it can distract them from recording achievements but, the recent spate of cross-carpeting from your party to opposition by some technocrats, who are believed to be heavyweight, appears to have not pushed you into a panic; their switch is even more like a blessing than a calamity because upon them becoming estranged from you by boldly expressing their rebellion against you, it appears your performance has increased. What the secret is? Reveal to us, please, what did they attempt to pursue when they were in your party?
I know, for sure, Your Excellency that this letter will eventually reach you. Forgive me for my inquisitiveness out of curiosity and provide me with an answer. I look forward to hearing from you, Sir. Thank you!
From Maijama'a, Faculty of Communication, BUK
[email protected]