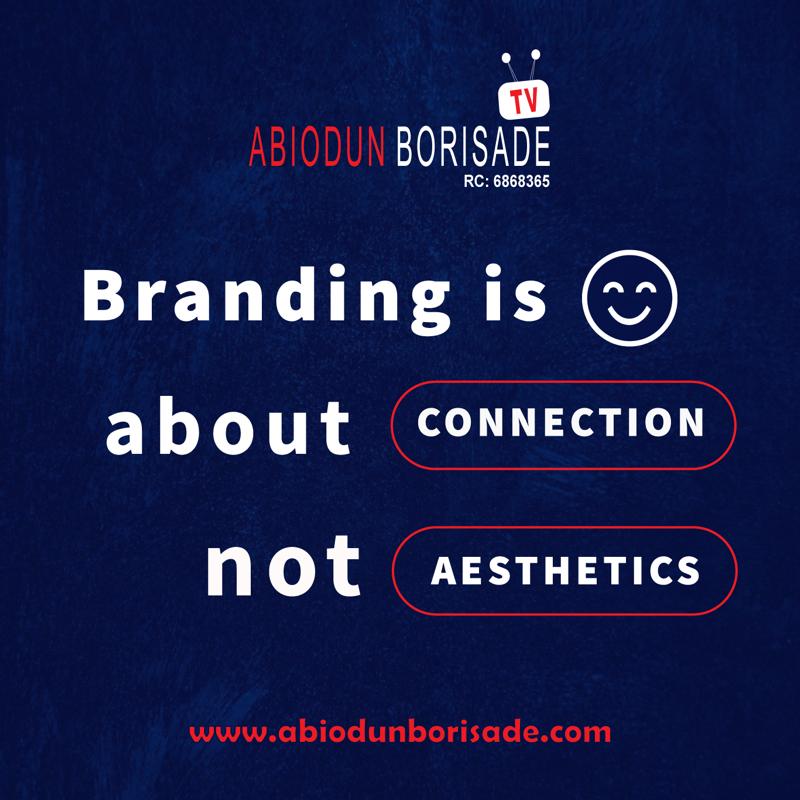 By Tolu Ogunlesi
(originally appeared in Harvard Africa Policy Journal, 2011 edition)
Tajudeen Abdul-Raheem's sudden death in a car crash in Nairobi in 2009 coincided with a day set aside to commemorate the founding of the Organisation of African Unity (OAU), now the African Union (AU) – May 25. It was an overwhelming irony: the untimely demise (he was 48) of a leading pan-Africanist thinker and activist on a day appropriated for celebration and stock-taking.
In the years before his death Abdul-Raheem – who held Nigerian and Ugandan passports (by birth and residence respectively) and was married to a Tunisian-born woman – wrote a weekly "postcard" which was syndicated in newspapers across the continent, as well as published online in Pambazuka, the pan-African online network.
Now Pambazuka has made a selection of those articles and published them as "Speaking Truth to Power: Selected pan-African Postcards." That the preface was written by Dr. Salim Ahmed Salim, former Prime Minister of Tanzania and Secretary General of the OAU, hints at the depth of the personal and professional connections that Tajudeen built across Africa during his lifetime.
The 'postcards' are arranged thematically, not chronologically. This has an obvious advantage – grouping similar pieces together reinforces the message and instantly throws Abdul-Raheem's most beloved concerns, and his passionate commitment to them, into sharp relief: gender equality, African unity, the fate of democracy and democratic institutions, imperialism and neo-colonialism, globalisation, and the Millennium Development Goals (MDGs).
But there's also a drawback to this thematic delineation – by distorting the order in which they were written, the selection sacrifices the possibility of creating a 'real-time', moment-succeeding-moment profile of Africa and its major happenings as encountered and responded to by Tajudeen, during the years the selected postcards were written. (The earliest of them is dated January 8, 2003; the latest, May 25, 2009, the day Abdul-Raheem died).
A sharply observant and strikingly knowledgeable mind is at work – offering perceptive commentary on why Africa is the way it is, who is responsible, and what it must do to chart a new course for itself.
The concern for Africa that emanates from these pieces is that of a frustrated father for a wayward child – but without condescension. The helplessness of the continent is a constant source of grief. "We're not even experts on our own poverty," Abdul-Raheem laments.
The candour is affecting; Abdul-Raheem confesses his admiration for Libyan leader Muammar Gaddafi, (like Gaddafi, Abdul-Raheem was a supporter of the push for a 'United States of Africa') while simultaneously admitting that Gaddafi is "a very difficult friend to have", and "vulnerable to flatterers, charlatans and opportunists…" Gaddafi also gets censured for refusing to let go of power; for creating a "highly personalised" political system in Libya.
Abdul-Raheem is an 'equal opportunity' critic – apportioning blame wherever it is needed, whether at the feet of imperialists and neo-colonialists, or Africa's shame-inducing leadership elite, or Afro-pessimists. Charles Taylor is a "gangster of a President", Robert Mugabe is a "rigger and robber", Colin Powell is George Bush's "top guard-dog." Powell and British cabinet secretary (for 'International Development') Baroness Amos bask in the "'house nigger' status" conferred on them by their white bosses, while John Bolton is the "UN-hating" United States Ambassador to the United Nations.
But no one gets as much fury as former British Prime Minister, Tony Blair, George Bush's "poodle dog". Elsewhere he is Queen Elizabeth's "arrogant but thankfully expiring PM" or a "compulsive serial liar." Tony Blair and Bob Geldof are "busybodies running around like headless chickens claiming they want to help Africa." "Blair, Brown, Bob and Bono" are "B stars in poverty pornography."
It's hard to resist chuckling at this mischievously indirect question: "If George Bush can be trusted with nuclear weapons, why not anybody else?" Vivid metaphors reinforce the biting humour that shines through the articles: African leaders are invited to G8 summits as "side salads" and end up resembling "an NGO lobby group at the Summit of Rich White Men"
Those Rich White Men show up in Gleneagles, Scotland, as "eight white men in dark suits meeting… to save Africa." The modern NGO industry doesn't escape satire; Abdul-Raheem classifies them as "MONGOs (My Own NGOs), GONGOs (Governmental NGOs), BONGOs (Business NGOs) and PONGOs (Private NGOs)."
No doubt, Abdul-Raheem, DPhil graduate of Oxford University (where he was a Rhodes Scholar) did not think very highly of the West, or of Africa's political elite.
Embedded in his intellect is a powerful hypocrisy-detector. He is perplexed by the deceptions and blind-spots and double-standards and of the West in its dealings with Africa: "What kind of success is debt relief that sees Nigeria paying back over three billion dollars to Britain alone, a figure more than the total aid budget of Britain in the same year?"
Abdul-Raheem is generous with pointed questions like this. "How come the nationalists freed [Africa] from the yoke of colonialism without writing proposals to any funder?" he asks, in a meditation on the politics of NGO-funding and "donor-driven agendas."
A determined historicising takes place in these pages, to prove that the past is – to borrow William Faulkner's words – never actually past. Slavery therefore merely cunningly mutated into "modern slave-reliant economic system forced on humanity by the International Monetary Fund, the World Bank and the World Trade Organisation" and globalisation is no more than colonialism in rebranded garb.
The danger with writing from a perspective of absolute commitment to the ideals of pan-Africanism is that it becomes very easy to tar the continent – and foreigners often get accused of this – with a brush so thickly woven it is helplessly indiscriminate; reducing a complex structure into a series of statistic-studded sketches of poverty, corruption, strife and disease.
But Abdul-Raheem's skilful touch resists this. The level of detail is that which you would expect from someone who has travelled the continent extensively, and has met its leaders often enough for each one to stand out as a unique personality, not an indistinct version of a generic African strongman. Tajudeen displays an encyclopaedic yet intimate knowledge of the continent, its cities, bloodsheds, illogicalities – and glimmers of hope. The Africa that therefore emerges in these postcards is a richly tapestried one.
Reading these articles one comes to realise how maddeningly ambiguous (in moral terms) the territory occupied by African politics is – dominated as it is by people like Robert Mugabe, who can manage to be all of these and more at once: freedom fighter, intellectual (holder of seven earned academic degrees) and tyrant. One of the postcards is titled "Brown is wrong on Zimbabwe – but that does not make Mugabe right." Here is Abdul-Raheem at work actively resisting the kind of lazy binarism that manifests as "Britain is wrong/evil so Mugabe must be right/good!" – or vice versa.
On the whole wit and lively intelligence leaven these postcards and ensures they do not degenerate into that clichéd incoherence to which passionate rhetoric is always liable. The perpetually wagging finger indeed manages to not point out not only problems, but solutions as well.
Abdul-Raheem celebrates progress wherever he finds it: Nigeria's debt reforms, and its "reintroduction [of] compulsory Universal Basic Education", Uganda's success in fighting HIV/AIDS, and its extension "[of] universal primary education to the secondary level", Malawi's reduction of maternal mortality rates, the East African Community's (EAC) trade and immigration policy reforms, amongst many others.
He also doesn't shy away from making radical recommendations. "The first thing we need to do is to reconcile our states to the diversity of our peoples by giving African citizenship to all Africans wherever they may be," he writes, in "The demand for common citizenship." He also demands for an end to the criminalising of cross-border African trade as "smuggling".
Further evidence of the fact that he was much more than a fire-breathing activist or mayhem-monitor is to be found in what he occupied his final years with: from April 2006 until his death he served as the deputy Director for Africa of the United Nations Millennium Campaign, which "supports and inspires people from around the world to take action in support of the Millennium Development Goals."
He confesses that his career detour from civil society activist to United Nations bureaucrat surprised many of his friends and colleagues, and tells of his struggle to convince them that he wasn't "selling out." At times like these we glimpse the sensitive side of the radical; the personal shining forth amidst the policies and the politics. There is a touching account of how an early morning rebuke from his ten-year-old daughter compelled him to instantly give up a twenty-year-old smoking habit.
Readers will no doubt find a lot of repetition of arguments and ideas in the pages of this book, but that is only to be expected considering its nature as a collection of pieces written at different times and in varying circumstances. And there will be those who will see excess in Abdul-Raheem's unfailingly dim view of Western governments and leaders. In his defence it should be pointed out that a selection of five dozen pieces out of the hundreds he must have written should not be expected to provide the most balanced view of his oeuvre.
These immensely readable postcards (clearly written with an audience of non-specialists in mind) come together to tell a story of a continent caught between the trauma of a painfully present past, and a future that it seems to be making absolutely no plans for – or is abandoning to outsiders to fashion on its behalf.
Hopefully they will inspire a new generation of thinkers and activists who will carry on from where Abdul-Raheem stopped. It's high time we realised that there can never be too many people sending echoes of the truth bouncing around the shadowy catacombs in which Africa's complicated politics continues to play itself out.
Tolu Ogunlesi (c) 2011