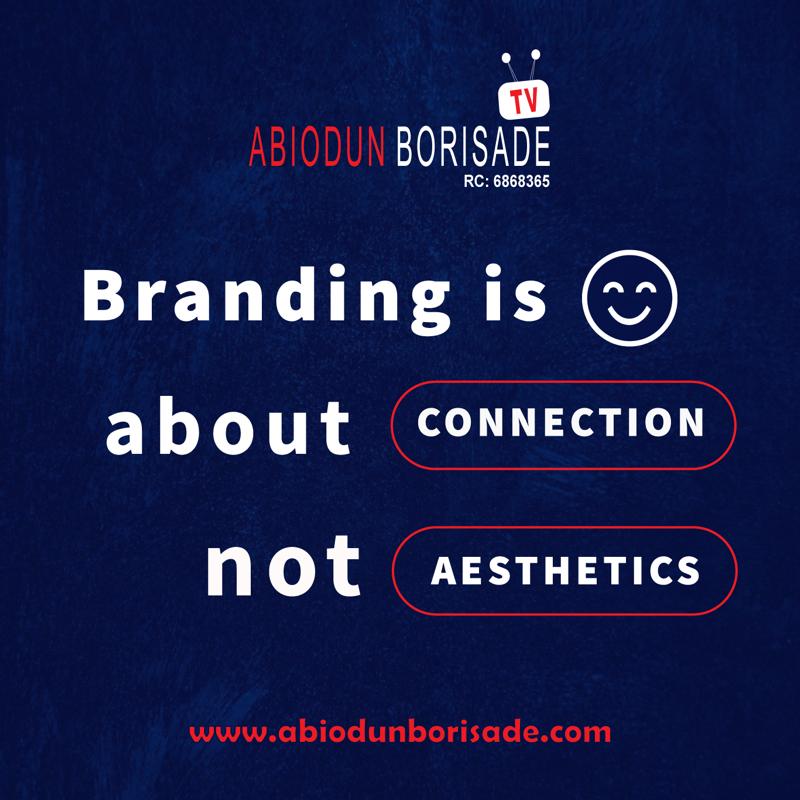 The summer of 2020 was rife with promise–and promises. After George Floyd's murder in May of that year sparked a nationwide conversation about systemic racism, countless companies, financial firms, and corporations made commitments. They'd invest more in Black-owned businesses. They'd create more accessible pipelines for Black entrepreneurs to turn their ideas into fast-growing companies. They'd diversify their supply chains and their retail shelves. They'd pour resources into diversity, equity, and inclusion initiatives.
For many Black founders, these promises felt dubious, if not downright empty. Still, this was a moment when opportunities–however briefly–abounded. And entrepreneurs know how to make the most of an opportunity.
Some members of the Black community took matters into their own hands; there was no time to wait to dismantle a 400-year-old system that inhibited their success with endless hurdles. They drove large retailers to commit to buying 15 percent or more of their stock from Black-owned businesses, started their own accelerators for BIPOC founders, and accumulated wealth to invest in the still drastically underfunded Black entrepreneurial community.
Three years later, this much we know: According to data from management consulting giant McKinsey, U.S. companies have pledged upwards of $340 billion to "fight racial injustice" since May 2020. But how exactly have all those dollars translated into real, tangible progress? Inc. spoke with Black founders across the U.S. to hear firsthand about what they've seen since the murder of George Floyd–and to learn what, in their view, needs to come next. –As Told to Rebecca Deczynski and Ali Donaldson
As co-founder and chairman of New York City-based marketing strategy, production, and creative agency WHTWRKS, Martin Ekechukwu has worked with clients such as Nike, Facebook, and Disney. Ekechukwu also serves as the chief strategy officer of A-Frame Brands, where he has helped develop and launch Kinlo with Naomi Osaka, Proudly with Gabrielle Union and Dwyane Wade, and Loved01 with John Legend.Photography by Elias Williams
Martin Ekechukwu
WHTWRKS
"I think a lot of brands and companies are just talk. They want to feel like they're doing something without putting any action behind it. During the summer of 2020, companies were making really large statements. I put no stock into those from the get-go.
Of our clients, PepsiCo is one that really stood up and said, 'We're going to do something about it.' I was working on a Doritos campaign. George Floyd had been murdered. The Black Lives Matter protests were happening, and the BET Awards were coming up. All the big brands had an ad buy for the broadcast, but everyone was really concerned: 'We can't just run regular chip commercials during this incredibly sensitive time. What do we do?' PepsiCo called me and said, 'Help us tell this story.' They gave me free rein to write a full narrative around people of color not being seen for such a long time: You love our culture. You love our music. You love our people, but do you really love us? Are you really there to support us as part of the Black Lives Matter movement?
PepsiCo and Doritos gave me the space to create that story. They were like, 'Go do it. We're behind you all the way–and we're going to reinvest in this strategy next year and the next year.' They created a five-year plan, and we brought that to fruition. It felt amazing to be on the receiving end of that, because for so many years, you're just not. No one really gave a fuck."
80%
of corporate funding pledged since 2021 is "difficult to track."
(Source: McKinsey)
The Coven is a Minneapolis-based co-working space focused on experiences of women and nonbinary and trans people. Last year, co-founder and CEO Alex Steinman grew group memberships 400 percent; she's raised $3 million in funding.Photo: Courtesy subject
"A lot of people will say we haven't made progress in the past few years, but that would be a disservice to the millions of Black people who've been working to drive change. Black and Brown people have always done for themselves what systems won't. We consistently rely on ourselves and our communities to launch and sustain our businesses, our dreams, and our careers. Everyone else is always just catching up.
For a Black woman, fundraising is insane. The numbers are dismal. Investment in founders of color rose slightly in 2020, but now it's back down to record lows. It's going to take time to change the stats. A lot of new funds are popping up that are focused on gender-lens investing or diversity-lens investing, or are run by Black and Brown fund managers. That's exciting. Hopefully, they'll be fully funded and sustainable, but I know they're struggling to close their rounds. Some of them are not ready to write checks yet.
Now, the economy is another factor. We're hearing that investors are tightening their belts and investing in existing portfolio companies, but if their existing portfolio looks like a bunch of White dudes, that's who's going to make it through economic struggles.
We just have a long way to go. It's going to take all of us to realize that just and equitable future we dream of, but I remain hopeful. I see the work people are putting into bringing more inclusive funding, more support for entrepreneurs. I hope we find ways to sustain this engagement long-term, so those systems are in place–and even better–for generations to come. That's why I do this work, so my kids don't have to deal with this. But it took us 400 years to get here. It's going to take more than three years to undo it all."
Sherrell Dorsey is the author of 'Upper Hand: The Future of Work for the Rest of Us' and founder of 'The Plug,' a publication about the Black innovation economy that ran from 2016 to March 2023.Photo: Courtesy subject
AUTHOR
"The first half of 2021 was momentous for Black founders and Black companies. There was a deluge of firms that started to pour resources and create funds, for the first time, to support Black business owners. We saw the opportunity matrix increase: more speaking engagements, more interviews, more visibility of founders doing distinctive work. And we didn't do anything special; we were just Black at the right time.
Then we saw a drop, starting at the end of 2021. That year, I probably did 10 speaking engagements for Black History Month. This year, I did two."
Project Black co-founder Les Brun also serves as founder, chairman, and CEO of Chicago-based Ariel Alternatives, the private equity arm of global asset management firm Ariel Investments, with $16.2 billion in assets under management. Photography by Storm Harper
Les Brun
ARIEL ALTERNATIVES and PROJECT BLACK FUND
"During the summer of 2020, Ariel Investments co-CEO Mellody Hobson organized a series of meetings of Black executives. Five of us got together on Zoom calls every Sunday. The intent was to see if we could identify opportunities, in the wake of the murder of George Floyd, that we could exploit to the benefit of our community.
There was an expressed desire from the Fortune 500 to see what they could do to reduce the wealth inequality that holds back Black and Brown communities by increasing their spend with diverse suppliers. JPMorgan CEO Jamie Dimon told Mellody (a JPMorgan board member) the company had allocated $30 billion to many initiatives, one of which was to invest in minority-owned asset managers. As he reviewed the list that had been prepared by his folks, Mellody noted that a number of those companies were either subscale or not in business.
That was the genesis of Project Black–thinking about how we could address the mismatch between the Fortune 500 desire to increase their spend with diverse suppliers and the fact that the overwhelming majority of minority-owned businesses, particularly Black-owned businesses, were subscale.
We decided to create a private equity fund to acquire midcap businesses. Some of the companies could be minority-owned. With our access to broader amounts of capital and to a broader swath of customers, we could turbocharge their growth. On the flip side, some of the enterprises we would acquire–if not most–would not be minority-owned at the outset, just by dint of their size. We planned to 'minoritize' them–to use a term Mellody coined–and diversify the companies from the top down.
In February, we closed our inaugural $1.45 billion fund. And now there are lots of folks watching from the sidelines. Some are supporters. Others are waiting to say, 'I told you they couldn't do it.' We're going to prove those folks wrong."
1%
of VC funds raised in 2022 went to Black founders.
(Source: Crunchbase)
Six Degrees Crea­tive is an Atlanta-­based creative, strategy, and marketing agency that has worked with the NFL, Meta, Netflix, Xbox, Toyota, and LeBron James. The company tripled its business in 2021 and 2022.Photo: Courtesy company
Brian "Bwrightous" Wright, Desmond "Dez" Attmore
SIX DEGREES CREATIVE
"All of these promises … it's definitely helped us. We wouldn't be in certain rooms if these companies didn't make these promises. But sometimes as a Black-owned agency, clients just throw you all the Black stuff. We are trying to create a marketing agency, not just a Black marketing agency." –Brian "Bwrightous" Wright, co-founder
"It's all cool to have these opportunities, but it frustrates me that there's so much more pressure. They're looking at you almost like 'We're giving you an opportunity.' Not 'You deserve this' or 'You earned this opportunity,' but 'We're taking a chance on you.' You don't have room for a learning curve, or the freedom to mess up, and if you do … you might lose that trust for the next person to come after you." –Desmond "Dez" Attmore, co-founder
As well as being the founder of the New York City-based nonprofit Fifteen Percent Pledge, Aurora James is the award winning founder and creative director of the fashion brand Brother Vellies. Photo: Brad Ogbonna
Aurora James
"Black-owned businesses really are the heart of the Black community. In May 2020, they were hemorrhaging–there was data that showed 40 percent of Black-owned businesses were projected to close as a result of the pandemic, and 90 percent didn't get access to the first round of PPP money. On top of conversations about what was needed to stop what happened to Mr. Floyd from happening again, I wanted to make people cognizant of Black communities from a financial perspective.
To engage major corporations to make meaningful, long-term change in the Black community, I created the Fifteen Percent Pledge, and asked major retailers like Whole Foods, Target, and Sephora to commit to buying 15 percent of their products from Black-owned businesses. It would be good business for everyone, and it would incentivize people to keep doing this work long after the moment had passed.
That summer, I spoke with major retailers across the country. A lot of them were interested in publicizing statements, but not in signing long-term contracts. Since then, 29 companies have signed the Pledge, and we've created the potential to shift billions of dollars to more than 600 Black-owned businesses.
Looking ahead, I'm thinking of how we take what we've started and get across the finish line. I would love to see Walmart, Target, and Kroger step up. I also want to see financial institutions step up, because getting on shelves is about more than having retail space–it's also about access to capital. My hope is to age the Pledge out of relevance, to where it's par for the course that everyone has at least 15 percent of their shelves dedicated to Black-owned businesses."
Kenzie Biggins is the founder and CEO of Worxbee, a Greenville, South Carolina-based firm that provides virtual executive assistants. It has grown to more than $1 million in annual revenue. Photo: Courtesy subject
WORXBEE
"It feels like a lot of the promises made three years ago cycled back to the same response: 'We're going to invest in business programs for minorities, because there's no way they know what a P&L is.' By the end of 2021, most Black founders I was talking to, we were like, 'I don't want to take another program for a while.'
Programs have been shoved down our throats, based on this assumption that because we're not taking on major investments and don't have the access other people have, we don't know how to run a business. But in a lot of ways, Black and Brown founders are more innovative, because of how we have to walk through life. We just need access to the contracts–what keeps our doors open, what gives us the ability to hire people, what gives us the ability to grow."
Brian Brackeen is the founder of facial recognition software company Kairos and general partner at Cincinnati-based venture capital fund Lightship Capital, which invests in companies led by founders of color, women, people with disabilities, and members of the LGBTQ+ community.Photo: Courtesy subject
Brian Brackeen
KAIROS
"All of the numbers–and, quite frankly, all of our hearts–show the difference between the six to 12 months after the murder of George Floyd and today. The efforts are certainly waning. And a lot of opportunities are starting to be taken by non-Black firms, in the name of Black founders. You'll have White venture capitalists or White organizations see that there's money and suddenly say they're going to do a ton of diversity work–but they don't have the network, training, background, or even intention to serve those founders well. So, what are already dwindling dollars are now being siphoned off by what I would consider bad-faith actors.
Ultimately, I think if you want to invest in Black businesses, you have to invest in Black VC funds. Even those who are well-intentioned may not see themselves in a Black founder. Imagine meeting an entrepreneur like Steve Jobs and knowing they'll never have the dollars necessary to change the world, independent of their talents."
Danielle Shoots is founding partner and managing director of Denver's New Community Transformation Fund. which invests in early- and midstage companies led by founders of color. NCTF closed its first fund at $10.6 million in October 2022.Photo: Scott Colby
Danielle Shoots
NEW COMMUNITY TRANSFORMATION FUND
"Post-George Floyd, $60 billion of capital was committed to Black founders. Within 18 months, only 3 percent of that had been deployed. I actually asked a lot of other people to start a venture fund focused on Black founders. Black Star Fund managing partner Kwame Anku, who invests exclusively with Black founders, said to me, 'You need to start that fund here in Denver. Somebody's going to have to. You have the network and social capital to do it.'
I thought, I'm not doing that–but then I couldn't let it go undone.
Starting my own fund has been the hardest thing I've done in my career. I never want to understate that–especially in a system where I'm in the 0 percent. It's a painful statistic to be a part of and a very, very lonely place. But the Colorado ecosystem has completely wrapped its arms around me. Brad Feld, who wrote Venture Deals, is here in Colorado and knew me from work I did during Covid for small businesses of color. He's an investor. Bank of America led my founding close, which is game-changing. The state of Colorado invested in the fund. We're about to do our second close at the end of March, which will be in the $30 million range, and the city and county of Denver are coming into the fund on that next close.
It's important for states and local governments to get involved and for taxpayer money to be a part of this. We need more institutions to get out of their own way and make these types of investments for the broader good. That's a mindset I was able to grab in Colorado and that I hope starts to light a fire. I'm here to help other cities and states do this. We want to give you the playbook. To me, that's what success looks like for the fund. Our goals are bigger than returns."
4%
of Black-owned companies survive the startup phase.
(Source: McKinsey Institute for Black Economic Mobility)
Amira Rasool is the founder and CEO of The Folklore Group, a New York City-based commerce company that empowers consumer product businesses in global markets such as Africa, South America, Asia, and the Caribbean. The company secured $1.7 million in pre-seed funding in 2021.Courtesy subject
Amira Rasool
"After George Floyd's murder, a spreadsheet circulated around Twitter of investors who were making time to meet with Black founders. There were hundreds of names with Calendly links–I made tons of calls, and one was with Isaac Kato, the managing director of TechStars Seattle. I got in, and that changed the entire direction of The Folklore. Having the TechStars stamp helped us raise our $1.7 million seed round in July 2021–which helped us secure relationships with retailers like Shopbop and Nordstrom."
58%
of Black adults say "buying Black" helps combat racial inequality.
(Source: Pew Research Center)
Serial entrepreneur Kevin Allen co-founded Access Mode, a Colorado-based nonprofit accelerator, to support BIPOC founders. He also serves as a managing director of the New Community Transformation Fund.Photography by Brien Hollowell
Kevin Allen
ACCESS MODE
"I had seen this movie before. There've been times in our country–and certainly through my working lifetime–when everybody says, 'Wow, this is a big injustice. Look at these numbers. We need to make a change.' Then it fizzles out.
I wanted to give back in any way I could, and my co-founder Zaneta Kelsey had a similar idea. In May 2022, we decided to build Access Mode to lay a groundwork for entrepreneurs of color who were underinvested. Entrepreneurs of color don't come from families whose granddads were investment bankers and whose uncles are partners at major law firms. These networks don't exist, so they don't know how to access them.
I think the most valuable mentoring aspect is letting them know what's ahead of them. Having frank conversations around, 'Listen, you as a person who has an accent, they're going to take you this way. This is what they're going to be thinking, and this is how you mitigate that risk. That's how you embrace it without losing who you are.' Those frank conversations are not something you're going to get at TechStars or Y Combinator.
But this is not about siloed change. This is about inclusion. We want to prove that inclusion is better for everybody. It's better for returns and better for society. We want to engage the entire community by showing the business case for entrepreneurs of color and entrepreneurs who are underinvested. They are just as good and work harder in a lot of cases than the companies that are currently receiving dollars. If we do that, our country–and really the world–is better at the end of the day."
44%
of Black Americans say it's unlikely the U.S. will achieve equality.
(Source: Pew Research Center)
Michael Tennant is the founder and CEO of Curiosity Lab, a St. Petersburg, Florida-based creative agency that creates products, as well as corporate and consumer engagement programs, designed to promote and teach empathy.Photography by Octavio Jones
CURIOSITY LAB
"After George Floyd's murder, it was encouraging to see new opportunities for Black founders emerge. I received a $10,000 grant from PayPal. I applied to other programs, which I didn't get into. But in 2021, I was invited to join the BMe Community Vanguard program. That program aims to change how Black people are framed in the media as threats, rather than the assets we are. Through one of their virtual events, I met Felecia Hatcher, CEO of Pharrell Williams's Black Ambition program, which invests in Black and Hispanic entrepreneurs.
In 2022, I was at SXSW, and went to Inc.'s Founders House, where I happened to meet Felecia in person. She remembered me from the BMe event and recommended I apply to the Black Ambition Prize. I stayed up all night working on my application, which was due that weekend. I was one of 30 entrepreneurs who were accepted.
Since then, it's been phenomenal to be in a community with other young, ambitious entrepreneurs. It doesnt feel competitive–people really do try to share knowledge. I feel like I'm finally in the room where I'm not only surrounded by power and resources, but I no longer have the assumption that I'm not deserving of them."
Katonya Breaux founded the Los Angeles-based mineral sunscreen line Unsun Cosmetics in 2016.Courtesy subject
Katonya Breaux
"Retail really picked up for us after the murder of George Floyd. We launched in CVS, Walgreens, Target, and others. But there has not been a significant change in terms of the funding–and they really go hand-in-hand, because it takes a lot of funding to enter into different retailers. If you don't have the funding for inventory, it really sets you up to fail."
Mandy Price is the co-founder and CEO of Kanarys, a Dallas-based technology company that provides businesses with data insights to improve their DEI strategies. The company announced a $5 million Series A in February.Courtesy subject
"When we fundraised for our seed round in 2020, we focused a lot more on convincing investors of the idea and market opportunity. With our Series A, which we announced this year, we focused on finding the folks who are already connected with our mission as a diversity-and-inclusion software company. I do think the importance of DEI is better understood today. Before George Floyd, the idea was more confined within HR departments. But it's since gained a broader awareness, not just through the workforce, but through society at large."
Nashlie Sephus is the founder of the Jackson Tech District, a planned community and business incubator in her hometown of Jackson, Mississippi. She also serves as the founder and CEO of the Bean Path, a nonprofit also based in Jackson that works to bridge the tech divide in the city by providing educational opportunities and technical guidance to small businesses.Courtesy subject
Nashlie Sephus
"We were able to secure some funding to finally get some things moving faster. I had hoped that because people were leaning into our project, people were leaning into these sorts of ideas and bettering places like majority-Black cities, such as Jackson, Mississippi … and that we could keep the momentum going. We've had a lot of support – Kellogg Foundation, Rockefeller Foundation, Amazon, Microsoft – but we definitely have noticed a slowdown."